San Diego Chargers: Path to the 2014 NFL Draft
May 06, 2014 7:17 am
627 Views 0 Comments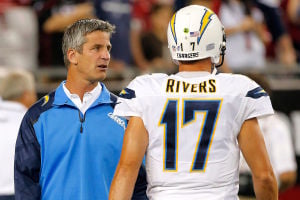 There was a lot of crying in Pittsburgh about the missed call in the waning seconds of the Kansas City Chiefs at San Diego Chargers tilt that lifted the Chargers into the postseason. But a team with six rings like the Steelers ought to know better than most: if a missed call costs you the playoffs then you probably didn't deserve to be there anyway.
San Diego was more than deserving, enjoying an offensive revival as Mike McCoy and Ken Whisenhunt teamed up to reverse Philip Rivers' misfortunes.
Although the team played tight in week 17, the Chargers strung together four impressive wins—including a 27-20 road victory on Thursday night in Denver. San Diego then tallied its fifth-in-a-row in a Wildcard shocker at Cincinnati.
But the Chargers weren't going to fool the Denver Broncos twice in less than a month. With the nightmare of the Baltimore Ravens double-overtime 2012 playoff upset still fresh in every Bronco's mind, they halted San Diego's hot streak in the Divisional round.
That won't dampen the positive vibes McCoy brought to town, however. The Chargers are primed to build on their first postseason appearance since 2009, especially in a relatively weak AFC.
All of the Chargers key arrivals, departures and returns leading up to draft day—May 8-10—are listed below.
Also find out who the experts think San Diego will take at No. 25 in a summary of some of the best mock-drafters on the web (NFL.com's Charley Casserly and ESPN's Todd McShay and Mel Kiper's picks are added for a total of 29 expert opinions).
Departed:
-Ken Whisenhunt, Offensive Coordinator, signed by the Tennessee Titans (Head Coach).
-Derek Cox, CB, released, signed by the Minnesota Vikings.
-LeRon McClain, FB, released.
-Charlie Whitehurst, QB, signed by the Tennessee Titans.
-Cam Thomas, DT, signed by the Pittsburgh Steelers.
-Lavelle Hawkins, KR/WR, released, signed by the Tampa Bay Buccaneers.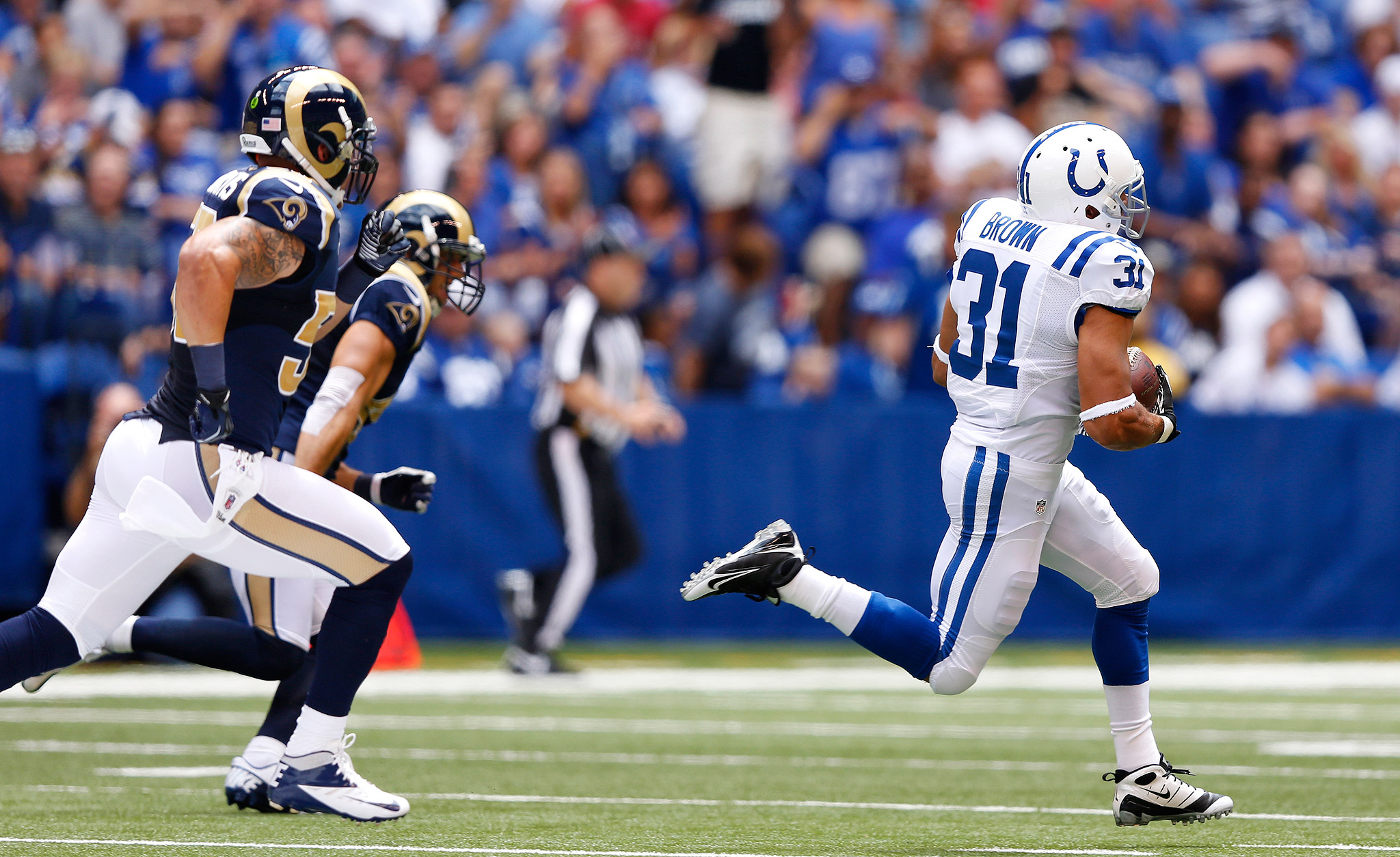 Acquired:
-Donald Brown, RB, signed from the Indianapolis Colts.
-Kellen Clemens, QB, signed from the St Louis Rams.
-Kavell Conner, ILB, signed from the Indianapolis Colts.
-David Johnson, FB/TE, signed from the Pittsburgh Steelers.
Retained:
-Frank Reich, Offensive Coordinator, promoted from Quarterbacks Coach.
-Donald Butler, ILB, signed contract extension.
-Corey Liuget, DE, exercised option for 2015.
-Dwight Freeney, OLB, restructured contract.
-Chad Rinehart, G, re-signed free agent.
-Darrell Stuckey, CB, re-signed free agent.
-Richard Marshall, CB, re-signed free agent.
-Seji Ajirotutu, WR, re-signed free agent.
-Rich Ohrnberger, G, re-signed free agent.
Draft prospects at No. 25:
-Bradley Roby, CB, Ohio State Buckeyes: 24%
-Louis Nix, DT, Notre Dame Fighting Irish: 24%
-Kyle Fuller, CB, Virginia Tech Hokies: 14%
-Jason Verrett, CB, Texas Christian Horned Frogs: 14%
-Anthony Barr, OLB, California-Los Angeles Bruins: 7%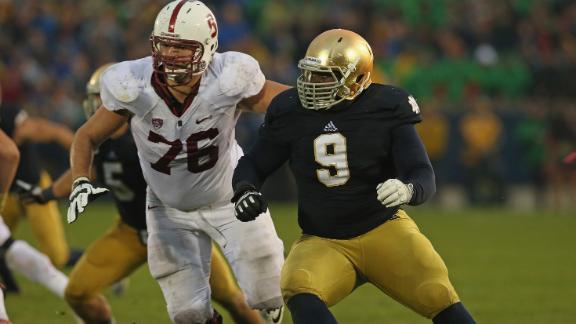 -Brandin Cooks, WR, Oregon State Beavers: 3%
-Stephon Tuitt, DE, Notre Dame Fighting Irish: 3%
-Darqueze Dennard, CB, Michigan State Spartans: 3%
-Ra'Shede Hageman, DT, Minnesota Golden Gophers: 3%
-Jeremiah Attaochu, OLB, Georgia Tech Yellow Jackets: 3%
Transactions courtesy of: Spotrac, Rotoworld, Wikipedia, Pro Football Reference and ESPN Free Agent Tracker.
Learn how to get your FREE subscription to FFChamps via our partners DraftKings! FFChamps is the ONLY service with 1-on-1 Expert Fantasy Advice! SUBSCRIBE today!
---