NFL One-Liners: Predictions and Sarcasm for Week 17
December 29, 2012 12:53 pm
1,100 Views 0 Comments
Whew! Time flies when you're having fun, am I right?!
Seems like just a few days ago I submitted my first One-Liner column for your reading pleasure and the days have just flown off the imaginary calendar since opening weekend.
Part of me is sad this is the final weekend of regular season football.
There are only good (relatively speaking) teams left to write about which makes sarcasm a little more difficult. I mean, what am I going to do without the Browns, Jaguars, Chiefs and Eagles in my life? I can only make fun of Tom Brady's Ugg Boots so much before it looks like I'm just a sourpuss.
The other part of me is very pleased that I don't have to watch the aforementioned teams anymore because, well, they suck. As much as I enjoy writing inflammatory things about Brady Quinn and Matt Cassel, that also gets old. I'm sure I'll find a happy medium for the playoffs.
You'll also notice I skipped the music column this week. With the holidays taking up the beginning of the week I figured everyone would rather spend time with friends and family as opposed to jamming my latest playlist. Don't worry, #MusicMonday will be back in full effect with some heavy beats this coming Monday.
To the games!
Season Record: 147-92-2
Tampa Bay Buccaneers @ Atlanta Falcons
I'm fairly certain Luke McCown will be able to hang 250 yards and two scores on the Buccaneers' secondary.
New York Jets @ Buffalo Bills
To quote Patton Oswalt, this game is a "failure pile in a sadness bowl." Link is NSFW.
Baltimore Ravens @ Cincinnati Bengals
Have you ever seen the movie Mask? A massively deformed young man ends up getting a super-hot girl to fall in love with him, despite his face looking like one of the heads on Easter Island.
The point here: as a Clevelander, I feel worse about my football team knowing our deformed neighbors to the Southwest keep going on dates with the "hot girl" (the playoffs). *Mike Brown picture purposely distorted to make him look like Rocky Dennis.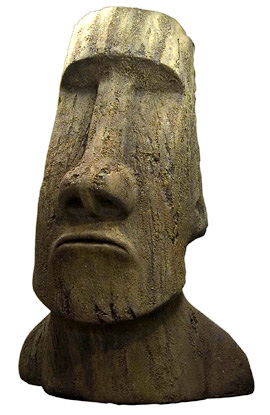 Chicago Bears @ Detroit Lions
I suppose the Bears could get into the playoffs, but I bet even Chicagoans are more interested in seeing Calvin Johnson break 2,000 receiving yards.
Houston Texans @ Indianapolis Colts
Feels like the Texans are due for another head-scratching blowout loss. If that happens, Matt Schaub is officially the Tony Romo of Houston. Good work, state of Texas!
Carolina Panthers @ New Orleans Saints
"Cam Newton regularly out-performed Tim Tebow in practice during the 2008 BCS Championship run by the Florida Gators." Oh, that might not be an exaggeration.
Philadelphia Eagles @ New York Giants
I suppose a Giants' loss could make this two failure piles in a huge sadness bowl.
Cleveland Browns @ Pittsburgh Steelers
When the Browns beat the Steelers with Thad "The Champ" Lewis at quarterback, I hope they drench Pat Shurmur with gatorade and have a postgame champaign celebration that resembles Mardi Gras and move-in weekend on the campus of Bowling Green State University combined because beating the Steelers twice in a year is our Super Bowl.
Jacksonville Jaguars @ Tennessee Titans
*Dry heaves*
Kansas City Chiefs @ Denver Broncos
Everyone who climbs out of Bill Belichick's coaching/management tree is destined to make a fool of themselves. *Scott Pioli somberly nods, then punches Matt Cassel*
Green Bay Packers @ Minnesota Vikings
Last game of the year for Lester!
Miami Dolphins @ New England Patriots
Late December in Foxboro? Screaming Tom Brady likes his chances.
Oakland Raiders @ San Diego Chargers
Take it all in Norv, it's your last game! You too A.J. Smith. Look at how excited Norv Turner is to be coaching has last game.
St. Louis Rams @ Seattle Seahawks
Seems like only yesterday I was making fun of Russell Wilson's height. Now I can only make fun of his wife's screen shot from draft day.
Arizona Cardinals @ San Francisco 49ers
You know your quarterback situation is screwed up when you're forced to turn to someone whose claim to fame is "St. Ignatius Wildcat alumnus".
Dallas Cowboys @ Washington Redskins
Every time I select a game as a "game of the week" or "game of the month" it inevitably falls well short...so don't watch this one.
Learn how to get your FREE subscription to FFChamps via our partners DraftKings! FFChamps is the ONLY service with 1-on-1 Expert Fantasy Advice! SUBSCRIBE today!
---